Modern Studies - 29th May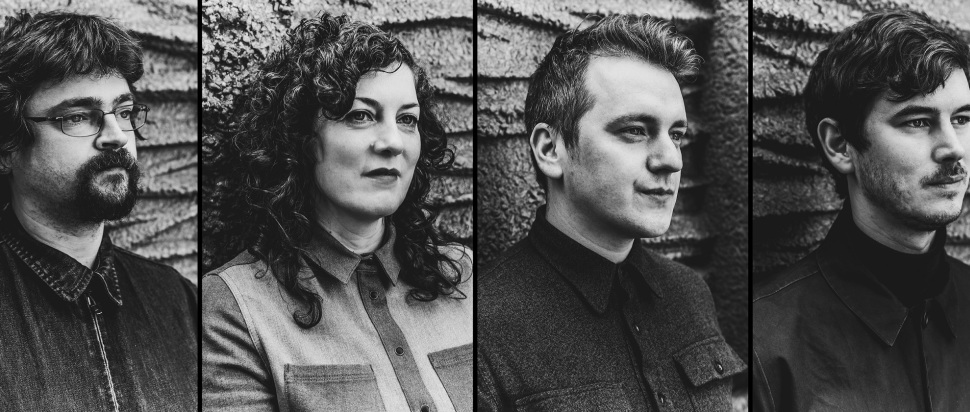 Modern Studies / Yolo Manolo / Sulka
Tuesday 29th May. Doors 7pm
Low income ticket £5adv/£8otd // General ticket £8adv/£12otd
Tickets available in person from Europa Music and online here
"Songs that see the mystical beyond the material" MOJO
We're delighted to welcome Modern Studies to Stirling in support of their new, and already critically acclaimed, album Welcome Strangers. For fans of jangly summer pop (Belle & Sebastian), mesmerising motorik rock (Pink Floyd, Neu!) and esoteric folk (Bill Callahan, PJ Harvey) – "the music is so wide in its scope as to be virtually unclassifiable. Beautiful, accessible yet unique and more interesting with every listen. "Modern Studies are setting the standard for intelligent Pop music in 2018" Record Collector. You're gonna love it!
"Utterly enchanting" ★★★★ MOJO
"Melancholic magic" ★★★★★★★★ Uncut
"A quiet Masterpiece" ★★★★★★★★★★ Soundblab
Hum faves Yolo Manolo create measured indie pop songs for those who enjoy sunny days and cosmic rays. Mixing melodic guitar hooks with wandering ambience, they make sounds for slackers and dreamers who stare into space. Their debut album is due out 21st May and if first single "Things Change" is anything to go by, it's gonna be a cracker! Have a listen here.
Sulka is a Glasgow based bedroom pop artist inspired by the likes of Elliott Smith, Alex G and Car Seat Headrest. His self-titled debut on Gold Mold records is a pure beaut and word is there'll be a follow up coming soon! Have a listen to one of the tracks off it here.
Cheap advance tickets are here or you can buy them in person from Europa Music in Stirling.